Learning how to get over your crush can be challenging. It often just takes time. You are probably wondering how long it takes. It depends on how long you've had the crush, how close you were to your crush, and how often you saw this person. 
We learned from Ted Mosby from the show, How I Met Your Mother, that you should "take the time you were together, cut it in half, and that's how long you need to recover." Now, if you've never actually been out on dates with this person, it should not take you as long. 
That's not to say that you aren't hurting. I cannot presume to know how you feel because each situation is different, but I can help you get closure with some surefire ways to move on. 
I'll also touch on ways to get over a crush by healing smart, staying busy by focusing on other things, distracting yourself from thoughts of your crush, and I'll help you get closure by letting your feelings out. 
This article will help you learn how to get over a crush with 29 easy ways to move on to bigger and better things. 
Letting Your Feelings Out
In this section, I'll focus on getting over a crush by letting your feelings out. It's probably the first thing you will do as you try to move on, whether you realize it or not. You may feel anger, sadness, frustration, or even relief. Whatever you feel like, we will get you to let it out!
1. Focus On Your Spiritual Life
If you are a spiritual person, now is a great time to pray. Just talk about your feelings and thoughts as it pertains to your crush. Read the Psalms in the Bible; it's full of prayers regarding heartbreak, maybe not the same kind of heartbreak, but the prayers can still apply. If you really feel the loss and suffering from this crush, read Psalms 22. 
2. Talk It Out
If you need to know how to move on from a crush and are having no luck on your own, maybe it's time to bring someone else into the picture – a therapist. Find someone who specializes in relationship counseling or consider reading some self-help books on your own. 
3. Journal Your Feelings
The best way to get over a crush is to get those feelings out – front and center. Grab a plain notebook or hit the bookstore and get a beautiful leather-bound journal, whatever floats your boat, but write. Then, write some more; try expressive writing, gratitude writing, or journaling. Just get it out on paper. 
4. Turn To Your Support Group
You know who "your people" are; they are the ones that you spend all your time with, the ones you have built up when they have problems with their love life. Well, the tables have turned. It's time for you to hit up your friends and family for support. Explain you are getting over a crush and need their help; they'll be there for you!
Distracting Yourself
If you are trying to not think about something, the best thing you can do is to distract yourself. Focus your mind on so many different things that you forgot what you were having trouble with. It's one of the best ways to move on!
5. Work On Your Goals 
Do you have New Year's resolutions or a bucket list? What is one thing you have always wanted to accomplish but have not for some reason? Check out your long-term goals, and start breaking them down into smaller, achievable steps that you can actually do. This objective can be a great distraction!
6. Do Something Outside Of Your Comfort Zone
Find something fun and new to do! Consider getting pierced somewhere new or getting that tattoo you've always wanted. Just put yourself out there and do whatever you feel like doing for a change! If you need some help stepping out of your comfort zone, this article has some great ideas!
7. Find New Joy
Learn a new hobby or passion. This list of 50 low-cost or free hobbies will definitely keep you busy and thoroughly distracted. In fact, this list claims to have hobbies that will excite you, so buckle up! Try doing some poetry, arts and crafts, or sports!
8. Socialize
Get on social media and network with your friends. Comment or like their Instagram and Facebook posts. Don't follow your crush on social media, but try to build a new relationship with someone via Instagram or Twitter. Make more of an effort to build up your friendships.
If you are taking a vacation from social media, consider joining a meetup group, a local book club, or go to a Bible study at church. There are tons of ways to involve yourself with other people near you. If you want, just find a local coffee shop and start a blog. You won't be alone, and you may find some interesting people to talk to. 
9. Spend Time With Nature
Most people love nature. There are so many things you can do outside. Think about fishing, hunting, hiking, swimming, skiing, walking, jogging, and about a million more outdoor hobbies you can do! Build a lasting relationship with nature, and you'll impress the socks off the next crush that comes along!
10. Focus On Yourself
When was the last time you just took care of you and no one else? It's time to quit thinking about having a relationship with your crush and instead think of having a closer relationship with yourself! 
That means the full pampering treatment, including your nails, hair, eyelashes, skin (go tanning), and so on! You're worth it, so go wild at the spa and truly appreciate who you are. Don't forget about shopping for a new wardrobe, too!
11. Learn Something New
Take some classes, expand your resume or portfolio, learn a new language, or take up a cooking class; you never know where you might meet someone! 
Ask someone like one of your friends to join you in a yoga class or some other kind of adventure. The point is to branch out and try something you've never done before. 
12. Direct Your Attention To Your Environment
One of the best ways to distract yourself is to take on a home improvement project. Paint your bathroom a new color, declutter your closet and pantry, or do some spring cleaning and have a garage sale! You will feel like a new person if you pay close attention to improving the environment around you.
Healing The Smart Way
If you don't heal properly from this heartache, you may become a damaged person, and you don't want that. You want to be a healthy person for someone else! So, learn from your mishaps, and grow to be a better person from it.
13. List Your Crush's Faults
This may sound like a negative exercise, but you may have built up this person in your mind into something that they aren't. Just make a mental list of their imperfections so that you can safely understand that they aren't all that. 
14. Rid Yourself Of Memories
If you dated your crush or even just have lots of things that remind you of him or her, purge your belongings. You don't have to hold a bonfire in their honor, but at least put the stuff that reminds you of them in a room you don't access often.
15. Don't Contact Them
This should actually be one of the first acts you perform as you work to get over this person. Delete their number from your contact list on your phone. Stop following them on social media, and work to avoid running into them in person. It's best to stay clear until you are over them. 
16. Take A Vacation From Social Media
If you have to continue following this person on social media, it may mean that it's time for a social media vacation. Just tell everyone you are "on a break" and turn off the notifications. Take this time to work on yourself rather than obsessing over your crush.
17. Ask Your Mutual Friends And Family To Stop Talking About Them
It never fails, right? When you don't want to talk about something, that's all everyone wants to talk about. Politely change subjects or just leave the area if your friends and family cannot shut up about your crush. You need to think about other things.
18. Face Your Feelings
So, you had some image in your head of who this person really is and what a life with them would be like. It's time to grieve the loss of what you wanted. Instead, focus on your future without that person in a positive way. 
19. Adjust Your Idea Of A Dream Person
If you have a list of who your ideal person is, it may be time to adjust that list. You have now learned traits about this person that you do or do not want in a future partner, so make some alterations to your "dream person" list to make it more accurate. 
20. Give It Time
Everything takes time, but the pain you are feeling right now will pass; just give it time. You may not heal on the time frame that you want, but if you work at it, trying the suggestions in this article, it will eventually come to pass. 
Staying Busy
"Idle hands are the devil's playground." This means, "Stay busy!" One of the greatest ways to get over your crush is to get so busy that you forget you even had a crush!
21. Hit The Gym
This is a great way to stay busy, and it's a great boon for your health. Plus, exercising releases endorphins, and endorphins help make you happy!
If you want to stay at home to get your workout on, go ahead and check out WebMD's article on exercising at home; it has some very valuable information on how to get in shape without getting out.
22. Get Out And About
Consider going sight-seeing; check out your local museums, art festivals, or state fairs. There's always something to do or someplace to check out; just get your walking shoes on and head out for your next adventure!
23. Enjoy Your Alone Time
Take time to enjoy a relationship with yourself. Read the all-time top 100 novels; that should keep you busy a while. Enter a free writing-contest; what do you have to lose? Play video games or word games on your smartphone. Those things can keep you entertained for hours!
24. Do Volunteer Work
Check out your local nursing home or knit scarves for the homeless. Write letters to soldiers stationed overseas who have no family and who receive no mail, or work at your local food bank. If you develop a passion for helping others, you will find yourself very distracted and busy!
25. Work More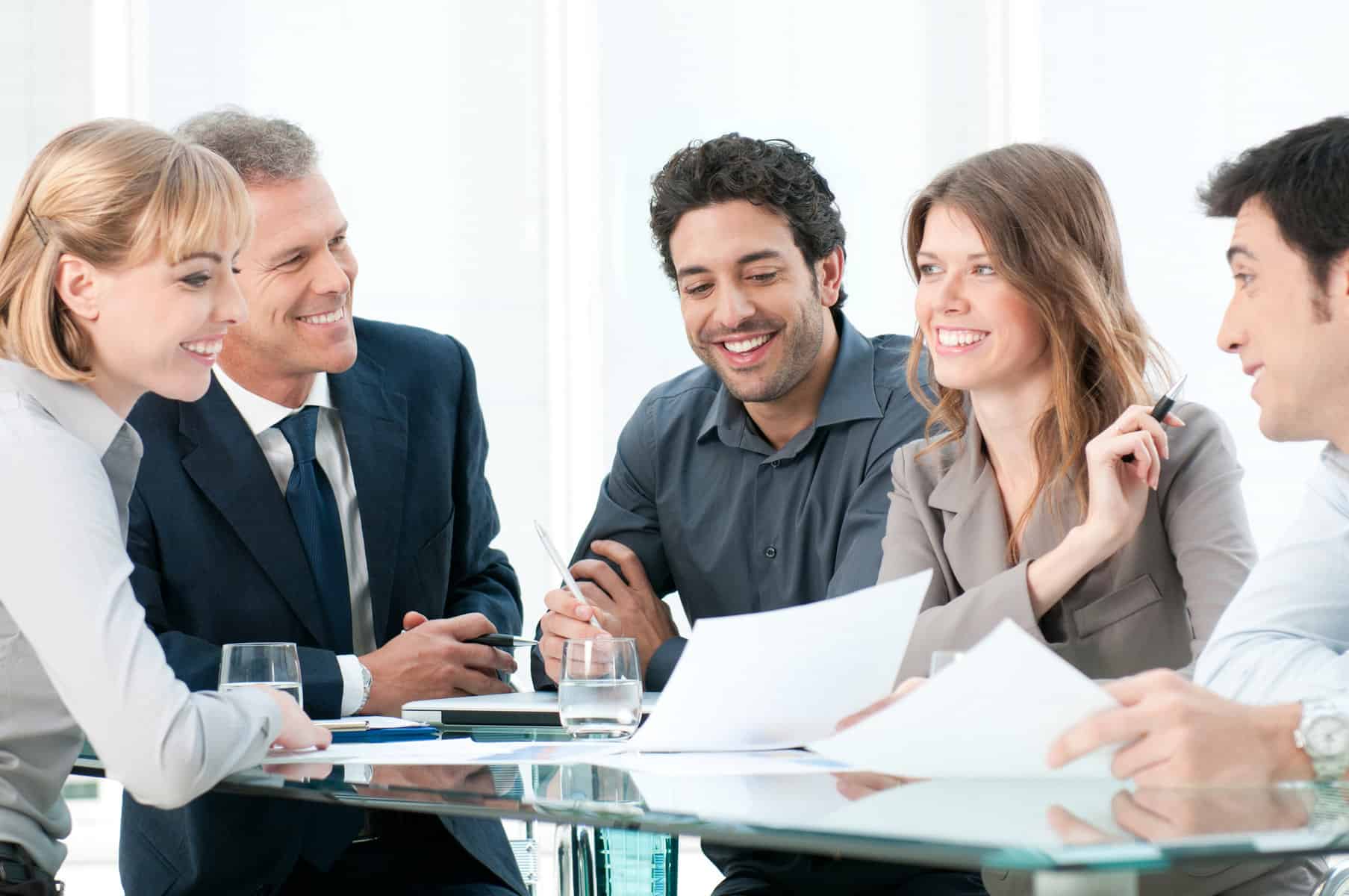 Focus on your career; think about the things you can do at work to improve your career. Could you work more overtime, or take projects home with you? Should you be trying to reach out to more clients or customers? How can you be a better employee or entrepreneur?
Moving On
That's right, it's time to meet new people. Find someone else to occupy your mind. You will forget your crush even exists once you meet a new person who will keep you entertained. You don't have to jump into a relationship, but let someone else join in your adventures.
26. Date Someone New
Do you already have a full dance card? Perfect! It's time to get that black book out and have some fun with someone brand new!
27. Join A Dating Website
No one likes being alone. Get to know some new people via a dating website or app. Check out OK Cupid, Match, or another awesome dating app!
28. Ask To Be Set Up
Talk to a friend or family member about being set up. Blind dates can be interesting, even when they're not fun! At least you'll walk away with a great story to tell. Plus, you never know; you could meet "the one" through a blind date. Crazier things have happened!
29. Hit The Bars And Nightclubs
This isn't to say, "Drink up!" You don't have to drink, but to meet a new person, you have to get out and about. Ask your friends to take you out and to distract you from your crush. But, whatever you do, don't go someplace where your crush may be.
FAQs
How Can I Get Over My Crush Fast?
First, cease all contact with them, including online, phone, and in-person contact. Second, clear out anything you have that reminds you of them and ask your friends and family to not mention them for the time being. Finally, just give it time; it may take a few weeks; stay busy!
How Can I Forget About My Crush?
Put a rubber band on your wrist; now, every single time you think about them, swat it. As it slaps your wrist, it's giving you negative reinforcement. Do it hard and long enough, and you'll want to quit thinking about that person really fast. Another idea is to distract yourself!
When Should You Let Go Of A Crush?
If your crush isn't sharing your feelings, it's time to let go. You don't want to have strong feelings about someone who doesn't feel the same way back. Give it a month or two if you are really infatuated with them. Then, go ahead and focus on finding someone new.
How Do You Get Your Crush To Stop Liking You Back?
If you no longer want to have your crush in your life, show off your most negative traits. Demonstrate your flaws to their fullest extent; in fact, try to be even more obnoxious than you really are or just stop being around them to get them out of your life.
How Long Does A Crush Last For?
It depends on how long you have had the crush. If it's been years, it may take a few months to move on, especially if your crush is finally showing interest back. The best way to move on with your life is to do exactly that – move on!
On The Whole…
Have you ever had a serious crush? How did you get over it? What are your secrets to moving on? Tell our readers all about your experience in the comments section. We'd love to hear from you, and please share this with someone who can benefit from it.
Source link: hernorm.com